A GUIDE TO ROSE STYLES
Admin 16/04/2020
A Guide to different Styles of Rosé
Rosé is made when the juice of red wine is strained from its skins before it gets too dark.
Grenache Rosé
Style: Fruity
Tasting Notes: Generally a great ruby red colour with notes of ripe strawberry, orange, hibiscus with a hint of allspice. You'll find wines of Grenache to have moderately high acidity, yet since many have quite a bit of shade and body, normally you'll want to serve them cold to keep them zesty. Perfect pairing with this wine would certainly be a summer takeout Greek Gyros with dill tzatziki.Try our Mirabeau Pure for your perfect Grenache experience.

Sangiovese Rosé
Style: Fruity
Tasting Notes: A bright copper red color that sparkles in the light, Sangiovese seems like it was made to be a rosé wine. Notes of fresh strawberries,melon, roses and yellow peach are complimented with mouth quenching acidity. A few Sangiovese rosé have a more bitter note on the finish, which makes this fruity wine taste pleasantly dry. Definitely serve cold, perhaps with a bowl of Moroccan couscous and chicken. Try Our Karipides Rose from Greece or our Italian Belguardo.
Syrah Rosé
Design: Savory
Tasting Notes: American Syrah rosé is typically made in the 'Saignée Approach' which typically suggests it will certainly have much deeper colors of ruby as well as notes of white pepper, eco-friendly olive, strawberry, cherry as well as peach skin - certainly on the fashionable side. Rosé of Syrah have a tendency to be on the bolder end and are best offered a little warmer than fridge temperature levels in a normal wine glass. This is a surprisingly great rose wine with pepperoni pizza or a bowl of chili. Try our Tsiakkas Rodinos with your next pizza!!!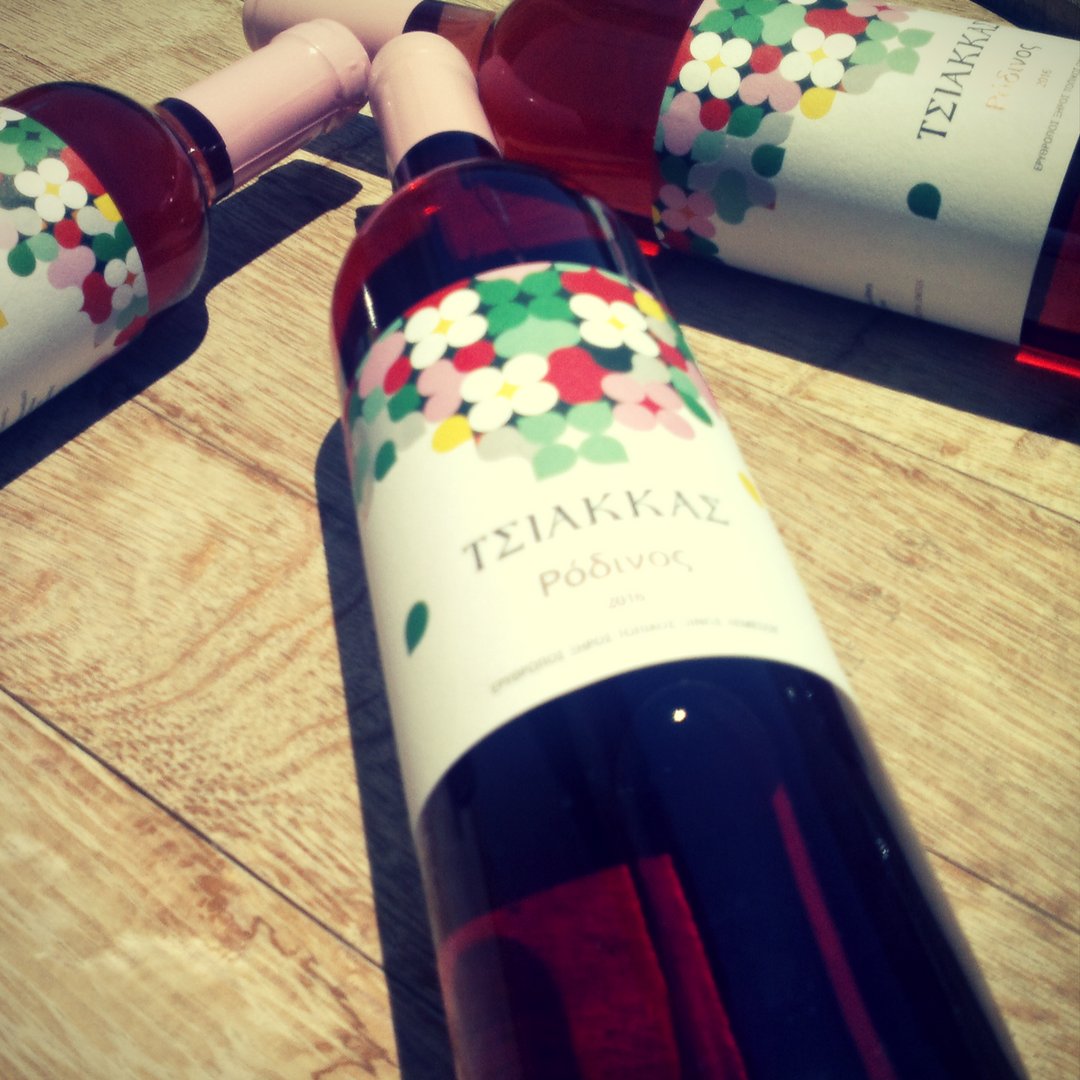 Cabernet Sauvignon Rosé
Design: Savory
Tasting Notes: This kind of rosé is almost exclusively made in the 'Saignée Technique'. Cabernet rosé are a deep ruby red shade with red wine-like flavors of green bell pepper, cherry sauce, black currant as well as pepper spice. The only large difference is that Cabernet rosé wines usually have increased level of acidity due to the fact that they aren't normally matured in oak.
Zinfandel Rosé (a.k.a. White Zinfandel).
Style: Sweet
Tasting Notes: Possibly the most prominent rosé (in regards to volume however not necessarily for quality) marketed in the USA! Many 'white' Zinfandel is made purposely to an 'off-dry' design with about 3-5 grams of residual sugar making it moderately sweet.It tastes of strawberry, cotton candy, lemon and green melon with a moderately high level of acidity. You'll want to serve it ice cold possibly with Thai food.

Tavel Rosé (from the Côtes du Rhône).
Stlye: Savory and Rich.
Tasting Notes:Stated to be a fave of author and also male's male, Ernest Hemingway, Tavel is an unusually dry Rosé. It has more body and structure than many pink wines and is taken into consideration to have all the personality of an excellent red wine, simply with much less colour. It is made primarily with Grenache and Cinsault, yet 9 varieties are allowed in the blend. Usually high in alcohol and low in acid, this salmon-pink wine ages well and as its nose of summertime fruits turn to abundant, nutty notes in time. Toss some brisket on the barbeque and enjoy!
Provence Rosé.
Style: Fruity and Lean.
Tasting Notes Rosé, from Provence, is the little black dress of pink wines. This wine is just as your home on the patio as it is in the dining room, Its fresh, crisp, dry style is a masterful suit for nearly any meal; even a juicy hamburger makes a perfect partner. Grenache, Cinsault, Syrah and Mourvèdre are all used to develop this pale, pink rosé and offer it fragrances of strawberry, fresh-cut watermelon, and rose petal, finishing with a distinctive, salty minerality on the palate. Any of our Mirabeau Selections will keep you going back for more Provence Roses!!!
Cerasuolo Rose
Style: Dry and Crisp
​Tasting notes: Abruzzo's classic red wine, Montepulciano d'Abruzzo, becomes known as Cerasuolo when it's vinified in a rosé style. The word Cerasuolo means cherry-red, which aptly describes the deeply colourful rosé wine from the Montepulciano grape. It's produced by employing a short maceration of the grape juice with the skins of the grapes and then the lightly coloured juice is separated and vinified much like a white wine. Because the Montepulciano grape is high in natural colouring pigments, Cerasuolo rosé is deeper both in pink colour and flavour. It's one of the heartiest of Italy's rosés, with hints of strawberry, dried cherry and exotic spices such as orange peel and cinnamon. Most of the top producers in Abruzzo make Cerasuolo and, thankfully, some of those are exported. While it is delicious as a summertime aperitif, the versatility of rosé with food is often overlooked. The 'Abruzzesi' are known for their liberal use of pepperoncini (chilli peppers) in their cooking and Cerasuolo will cool down the heat while enhancing the pepperoncino flavour with a little spiciness of its own. It is just what you want when the sun breaks through as an aperitif wine or with a spontaneous sunny picnic. Good with 'meaty' fish: grilled seabass, Salade Niçoise, seared tuna and some peppery French fries. Check out Our Castorani Cerasualo D'Abruzzo if this Style appeals to you!
Pinot Noir Rosé.
Style: Delicately Fruity.
Tasting Notes: Pinot Noir is a diva on the grape runway. The fruit is intolerant of any type of extreme weather and is considered sensitive and temperamental,, but when it's on and at its best, can produce a very sexy glass of wine. In rosé, Pinot Noir supplies bright acidity and soft, refined fragrances of crab apple, watermelon, raspberries, strawberries, and damp stone. The grape can produce earthy-but-elegant wines that are great, crisp, and dry, and would certainly be fascinating with a fresh goat cheese salad.
For those we havent mentioned, Check out our Special Selection of Rose wines to find your Perfect Rose. ROSE AWAY!!!